Man weis erst ob man einen Engel ins Gesicht gesehen hat, wenn er wieder gegangen ist
Am 19.Oktober bin ich friedlich zuhause in meinem Bettchen für immer eingeschlafen.Aber bitte denkt nicht ich sei Tod,habe nur die Seite gewechselt und mein Erdenkleidchen abgelegt.Ich bin jetzt wieder in meiner wahren Heimat,kann immer bei Euch sein.Seid nicht traurig,denn hier geht es mir gut,ich bin nicht mehr krank,kann wieder Tanzen,rennen,lachen und viele Dinge tun die ich hier auf Erden gern gemacht habe.Ich wurde gerufen von meinen Engeln zu einer anderen wichtigen Aufgabe.Habt Vertrauen das alles gut wird!
Jeder stirbt,aber keiner ist tot.

"Gott, bitte, wann holst du mich, ich kann nicht mehr!"
Freitag 18.10.2013
Heute geht es Chi wieder etwas besser (seit einer Woche geht es Chi immer schlechter).
Sie hatte starke Schmerzen, der Tumor der im Stammhirn sitzt, drückt auf die wichtigsten Funktionen. Chi kann sich kaum noch bewegen, ihr Körper schmerzt, auch das Schlucken wird immer schlechter. Chi hat keine Kraft mehr und ihre Lebensenergie schwindet.
Seit ein paar Tagen geben wir ihr Morphin gegen die Schmerzen.
Chi geht die Kraft aus, sie kann und will nicht mehr. Immer öfter muss ich diese Worte mit flehender, weinender Stimme hören:
"Bitte, Gott, hol mich.. ich kann nicht mehr!
Mami, wann kann ich endlich gehen? Ich will nicht mehr!"
Wir sind am Ende unserer Kräfte. Meine Tochter leidet, sie möchte ihre Flügel ausspannen und nach Hause fliegen.
Aber an diesem Freitag schöpfte ich wieder ein wenig Hoffnung, weil es ihr heute besser ging. Chi war wach und hatte wieder mehr Energie.
Wir badeten nochmal zusammen, aber ihr Körper war so ungewöhnlich schwer. Als ob sie sich schon von ihrem kleinen Körper getrennt hätte.

Nach dem Bad sagtest du mir
"Mami ich sterbe, liebst du mich, ich liebe dich."
Hätte ich gewusst, dass das deine letzten Worte zu mir waren, deine letzte innige Umarmung, dein letzter Kuss, Chi Chi
ich hätte dich nicht mehr losgelassen.
Am Abend wolltest du sogar noch Lasagne essen und eine Pizza Prosciutto bestellen. Nachdem du ein paar Löffel Lasagne gegessen hattest, sagtest du mir "Du kannst jetzt raus gehen."
Das war sehr außergewöhnlich, dass niemand bei dir bleiben sollte. Ich setzte mich vor deine Tür bis du eingeschlafen warst.
Am nächsten Morgen, Samstag 19.10.2013, bekam Chi hohes Fieber. Wir versuchten, mit Wickel die Temperatur unter Kontrolle zu bringen.
Ihr Atmen war schwer und sie schien sehr tief zu schlafen. Die ganze Familie kam, um uns zu unterstützen.
Und du, kleiner Engel, hast auf alle gewartet. Wir waren alle in deinem Zimmer, ich lag rechts und dein Daddy links neben dir, alle waren bei dir, als du um 10:10 Uhr deinen letzten Atemzug gemacht hast und mit einem Lächeln in deinem süßen Gesicht deine letzte große Reise angetreten bist."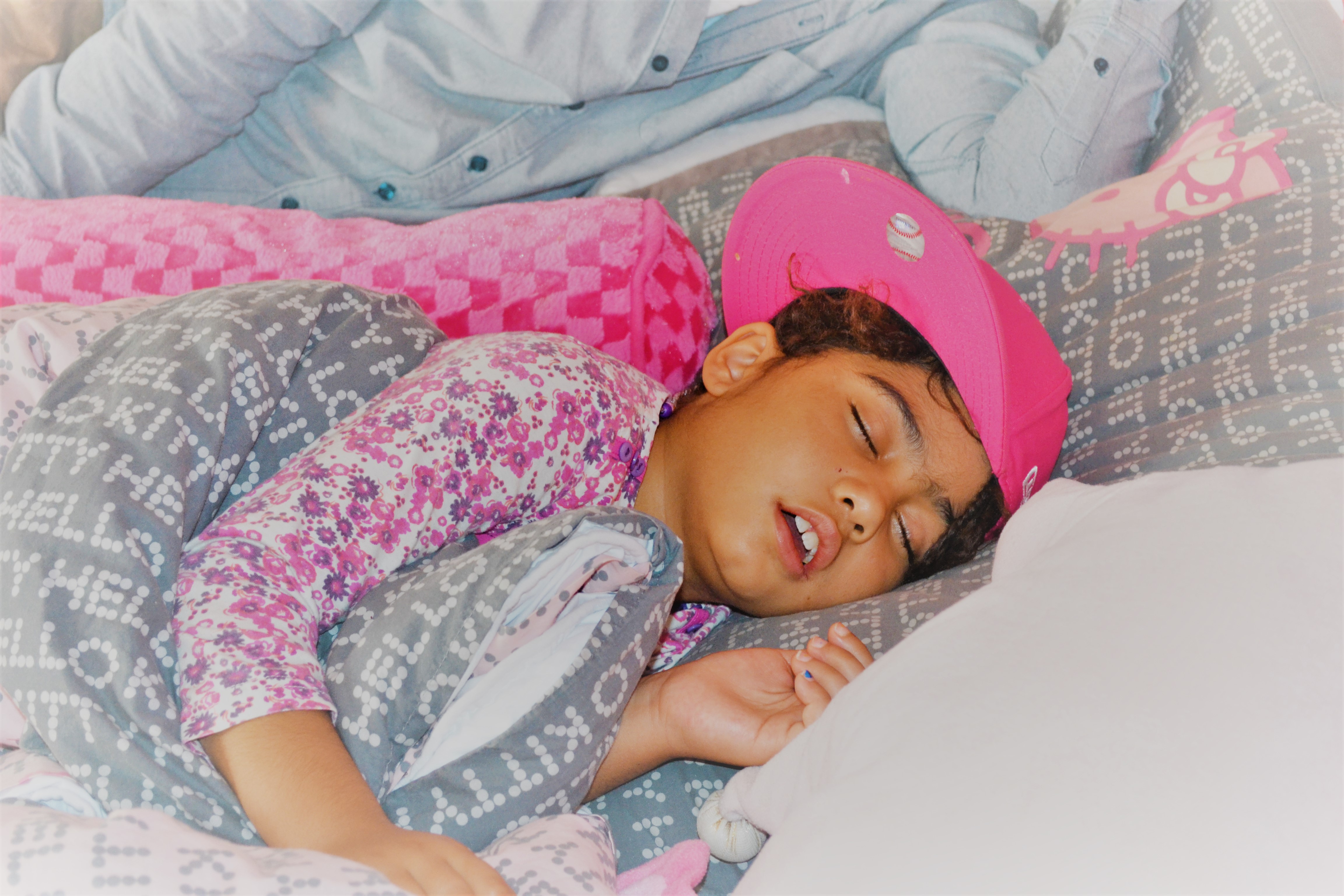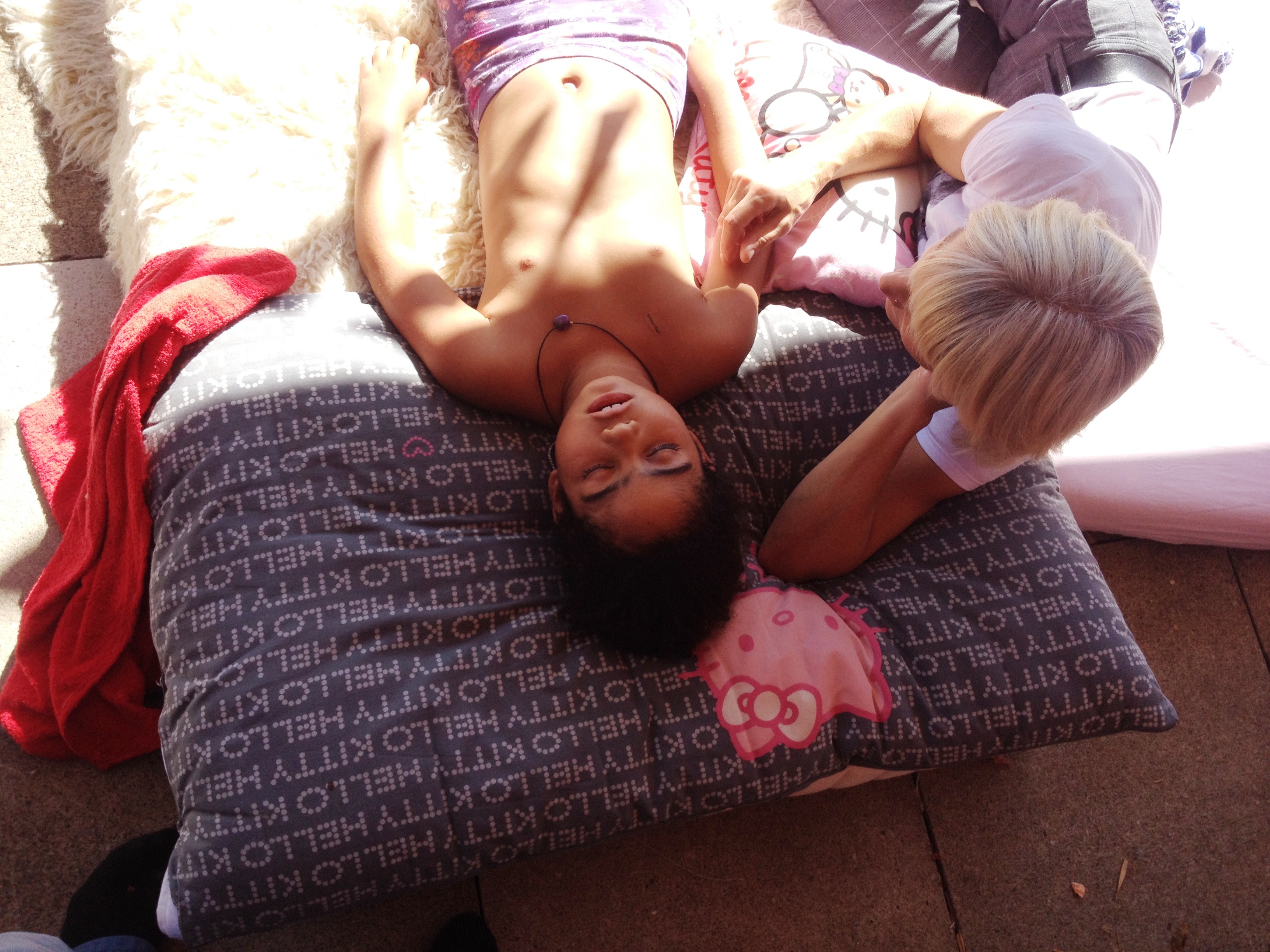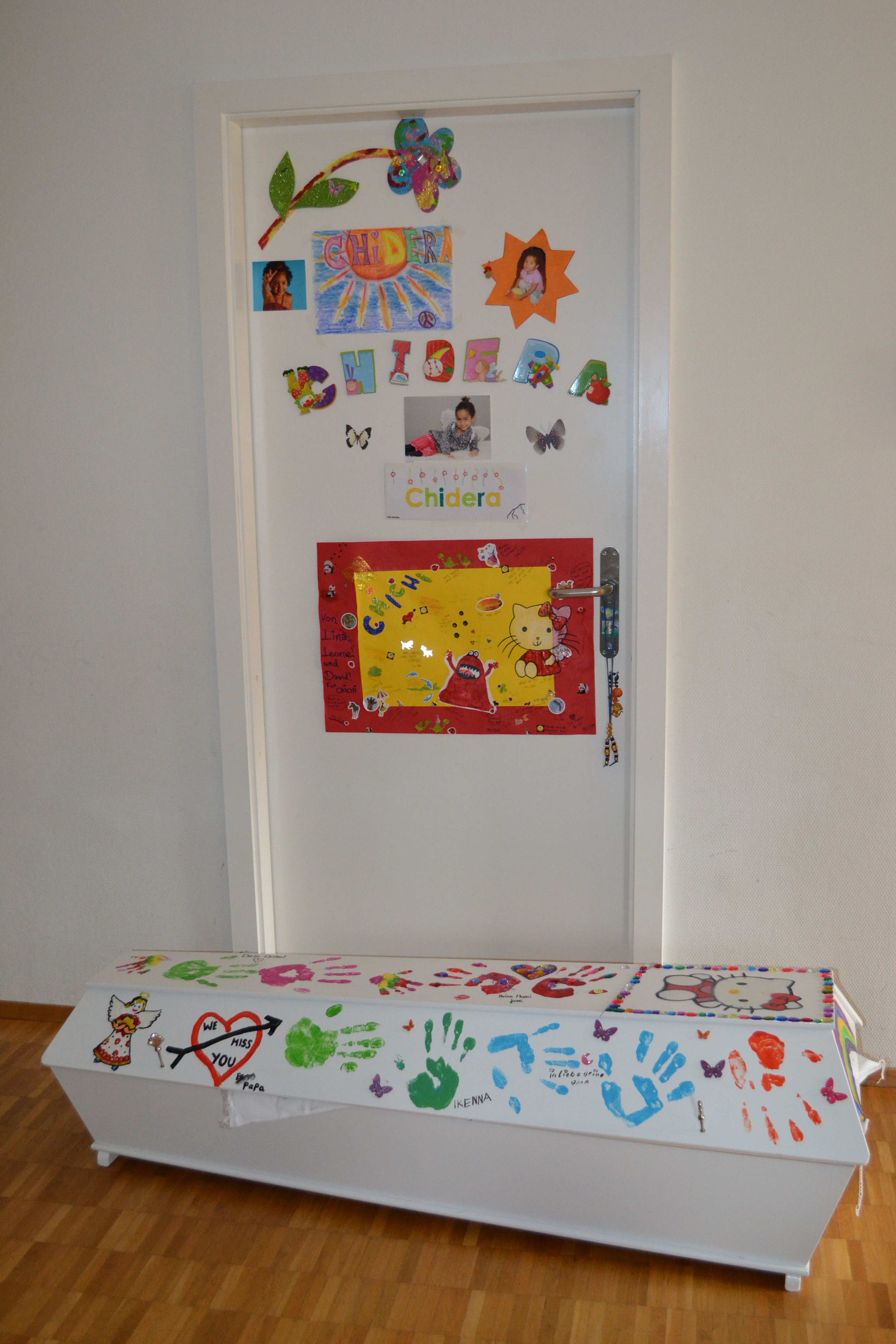 Gott, bitte wann kann ich endlich gehen. Ich mag nicht mehr.
 Liebste Chi
Ich möchte Dir sagen das du für mich das stärkste und tapferste Mädchen bist das ich kenne!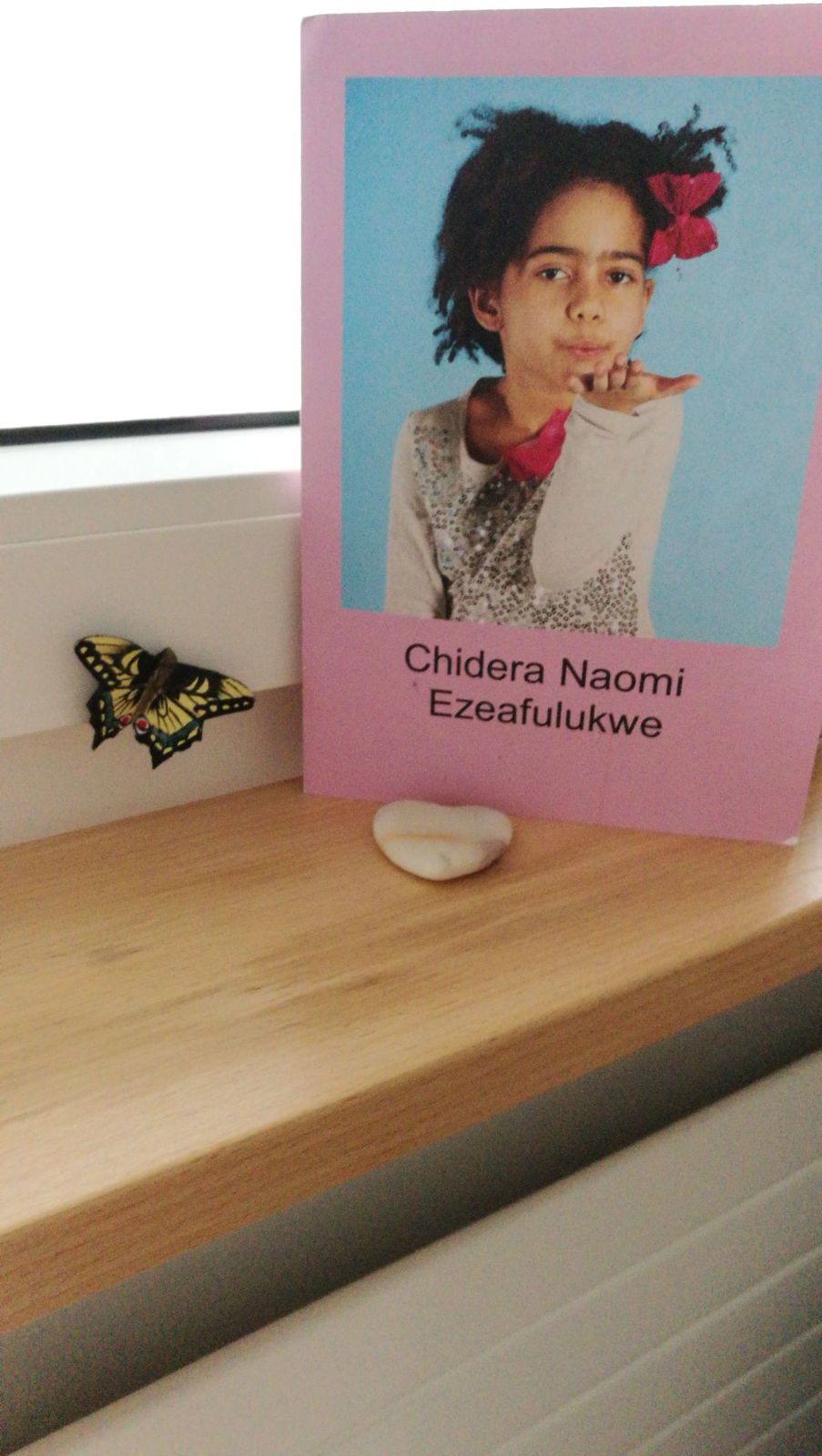 Am 17 Dez.2013 hatten wir einen Jeneitskontakt mit Pascal Voggenhuber.Es war unglaublich schön und faszinierend zu hören,wie es unsere Chi Chi jetzt geht.
Hier ein kleiner zusammen Schnitt :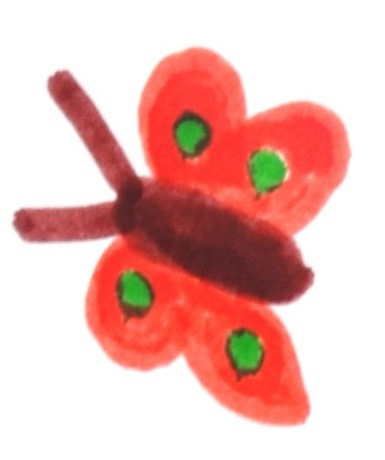 Ein besonderer Lichtpunkt begegnete mir nach dem Chidera ihre Reise angetretten hatte. Die Trauer und der unendliche Schmerz waren riesen gross. Jeden Tag fragte ich mich wie ich bloss heute, morgen und übermorgen überstehen sollte.
Ich (Wir) vermissten unsere Tochter, Schwester jeden Tag mehr, obwohl ich Chidera immer gespürt habe und Zeichen bekam, schmerzte die Realität sehr. Sie war nicht mehr hier, ihr Körper unsere Chi chi einfach weg.
Und es waren doch erst ein paar Wochen vergangen seit Chi nicht mehr bei uns war, und doch eine gefühlte Ewigkeit.
Ich begann verschiedenste Bücher über den Tod und das Leben danach zu lesen. Einige Bücher bekam ich geschenkt, unter anderem auch das Buch "Kinder in der geistigen Welt" von Pascal Voggenhuber.
Mit der Empfehlung das ich dieses unbedingt lesen müsste. Ich konnte gar nicht mehr aufhören zu lesen, es bestätigte ,es beruhigte, es heilte und es gab mir Zuversicht das es weiter gehen muss.
Wie es das Schicksal will, bekam ich einige Tage später von einer Kollegin ein Mail, Hier ganz in der Nähe findet demnächst ein Vortrag statt über ein Buch Kinder in der geistigen Welt , ob das nichts für mich wäre? Natürlich diese Buchlesung kam wie gerufen.
6 Wochen nach Chidera's Tod machten wir, Chidera's Oma, Onkel und Cousine auf den Weg zur Buchlesung. Wir waren total neugierig und gespannt was uns erwartet, nie hatten wir in irgendeiner Form mit einem Medium vorher kontakt. Der Saal war voll mit Menschen, man spürte ihr geht es weit mehr wie um eine Lesung.
Pascal begann aus seinem Buch zu erzählen und machte auch einige Jeneitskontakte. Emotional berührt von den Geschichten, den Kontakten sassen wir nur noch weinend auf unseren Stühlen. Es war so traurig und soo schön zugleich eine emotionale Achterbahn.
Am Schluss der Lesung blieben wir noch eine Weile sitzen, ich wollte unbedingt ein Zeichen von Chi. Anschliessend gingen wir zu Pascal , ich fragte ihn ob er mir irgend etwas sagen könnte.Er sagte mir das er das nicht einfach so auf die schnelle machen könnte. Es sei alles noch recht frisch bei uns aber meiner Tochter ginge es gut.Pascal meinte ich könnte sein Büro kontaktieren um einen Jenseitskontakt abzumachen.
Mir liefen die Tränen nur noch runter, ich war Traurig, Glücklich und hoffte auf einen Termin.Gleich am nächsten Tag schrieb ich ein Mail. Am gleichen Tag schrieb Pascal mir zurück das wir am 17.12.2013 eine Sitzung anbieten könnte.
Ich war total überrascht , glücklich und soo bald und noch vor Weihnachten.. Ich zählte die Tage bis zum Jenseitskontakt. Ich war soo aufgeregt. Was würde Chi chi uns sagen??? Nun war es soweit; Pascal übermittelte uns eine Stunde Botschaften von unserer Chi Chi. Dies war mein erster kontakt mit einem Medium und das beste was mir vor Weihnachten passieren konnte.
Der Kontakt zu meiner Tochter gab mir Heilung, Zuversicht, Hoffnung, Liebe und Mut mich auf meinem Weg zu begeben und weiter zu gehen mit der Gewissheit das meine Tochter immer bei mir sein wird und das wir uns irgendwann wieder in den Armen halten werden. Dies war einer meiner Lichtpunkte in der schwersten Zeit in meinem Leben.
When you have a strong feeling that something is a sign from above, trust that feeling and feel the Love.
There is no death.Only a change of worlds. 

8 wundervolle Jahre,5 einzigartige Monate und 7 unvergessliche Wochen die wir mit unserer Chi Chi verbringen durften.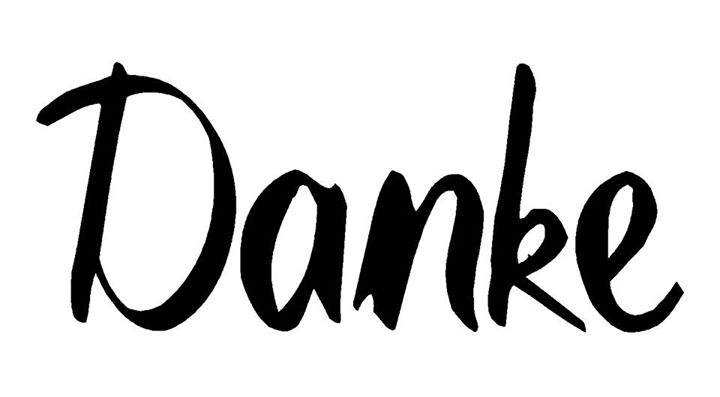 Abschiede sind nur für diejenigen, die mit ihren Augen lieben.....den für diejenigen, die mit Herz und Seele lieben, gibt es keine Trennung.
Rumi
Am 15.Oktober 2014,Chi Chi dein Grabstein ist gekommen.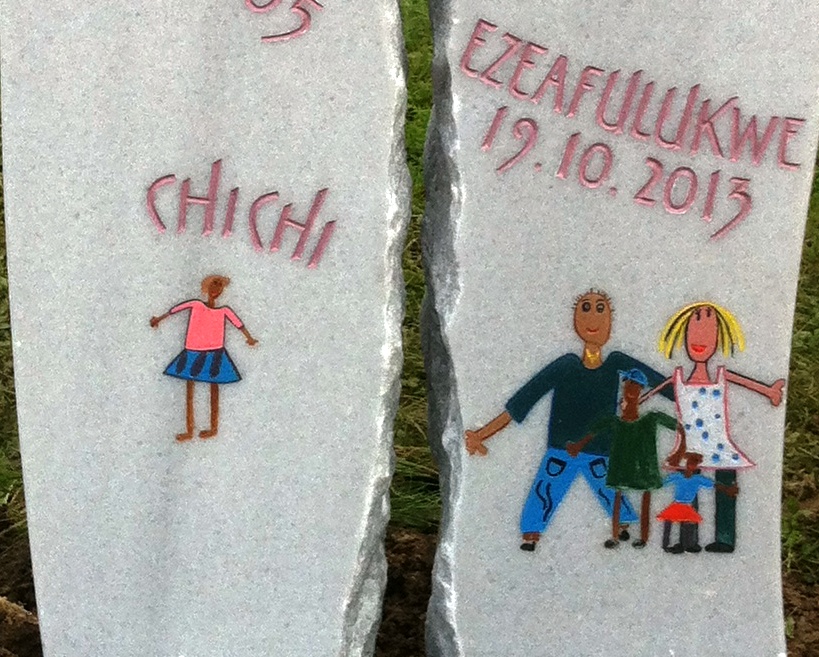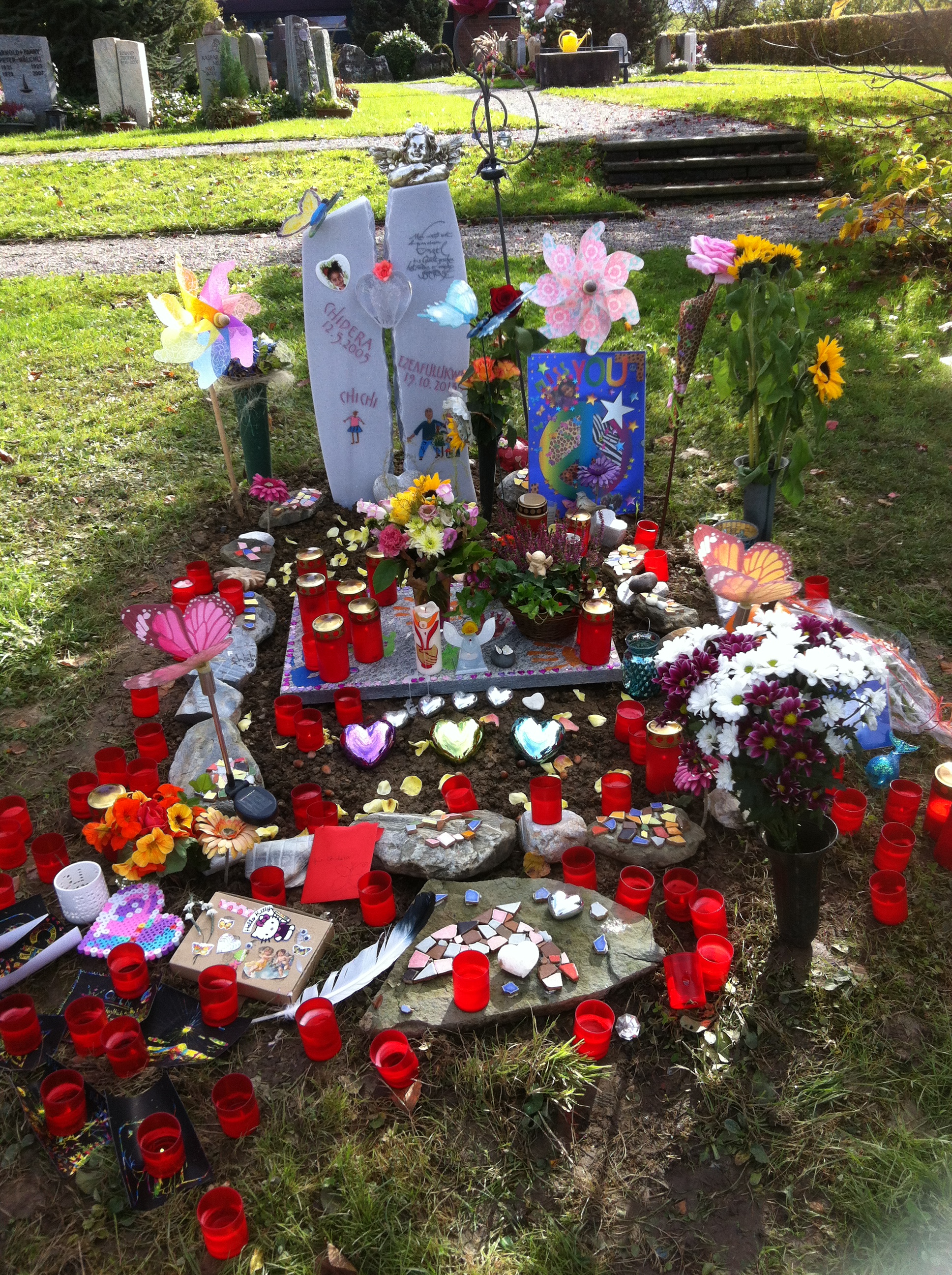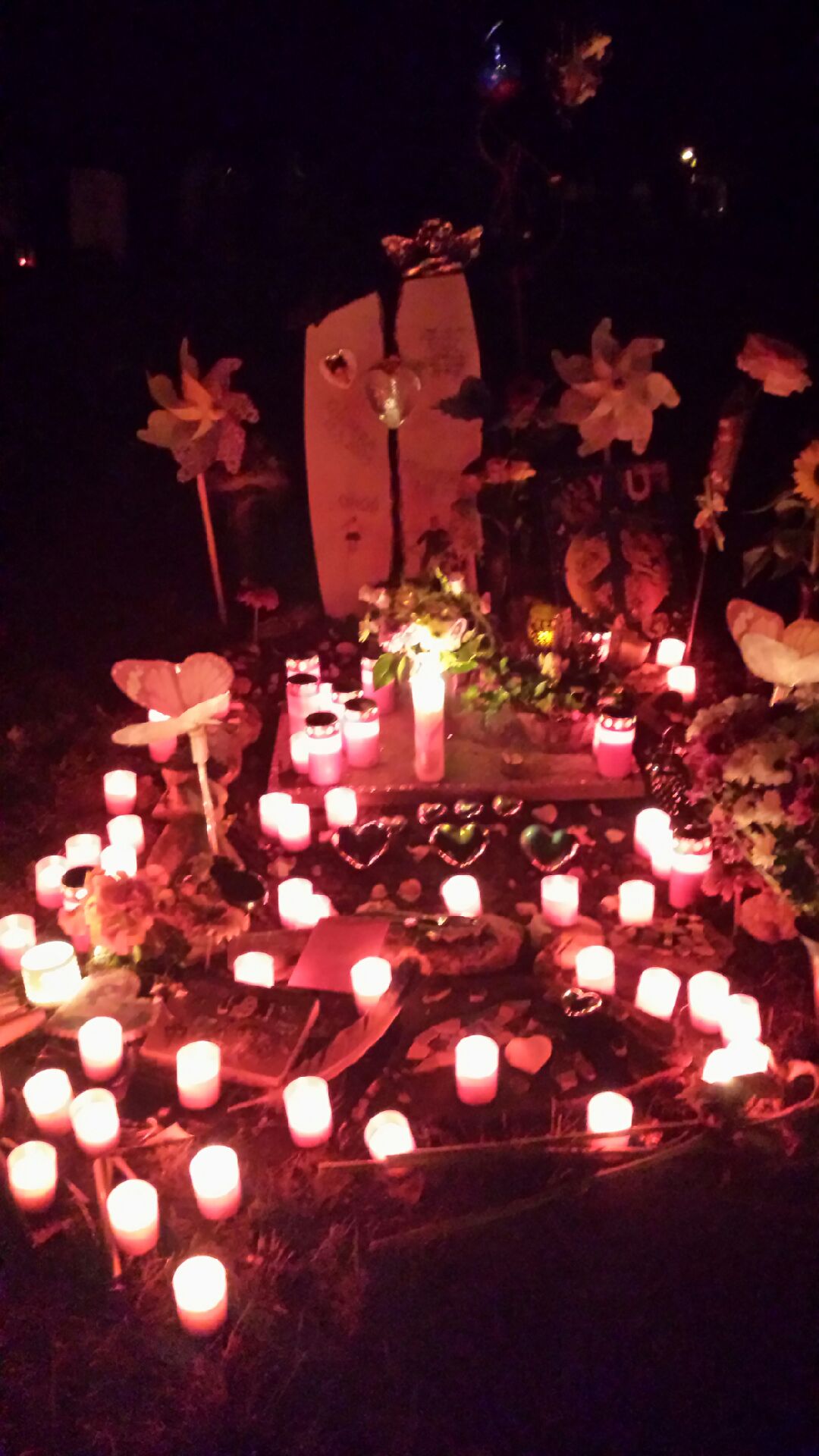 Ich möchte nicht das ihr traurig seid, wenn ihr an meinem Grab steht. Ich möchte nicht das ihr immer weint, wenn ich nicht mehr hier bin.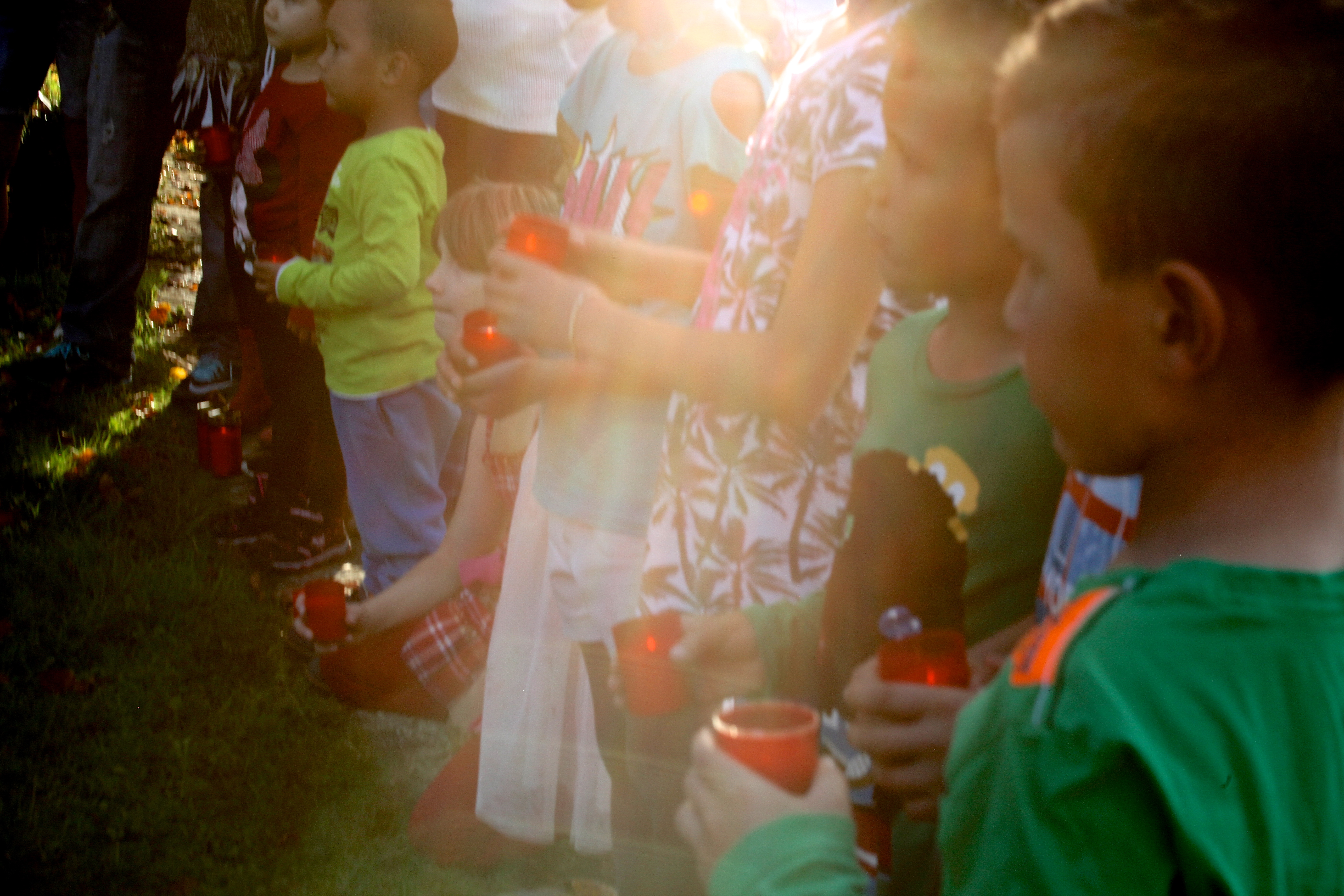 Wenn ihr auch eine Kerze für mich anzünden wollt , könnt ihr das unter folgenden link,
http://www.gedenkseiten.de/chidera

Wozu brauche ich Füsse, wenn ich Flügel habe.
Sterben ist nur ein Umziehen in ein schöneres Haus.
Elisabeth Kübler-Ross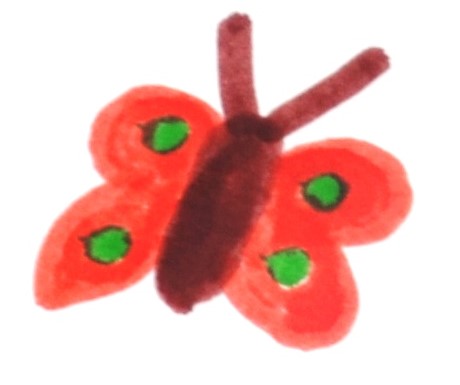 Der körperliche Tod des Menschen ist mit dem Geschehen identisch, wie wir es bei dem Heraustretten des Schmetterlings aus dem Kokon sehen können.
Warum sterben die tollsten Menschen immer zuerst?Wenn du auf einer Wiese stehst umgeben von wunderschönen Blumen, welche reist du zuerst ab?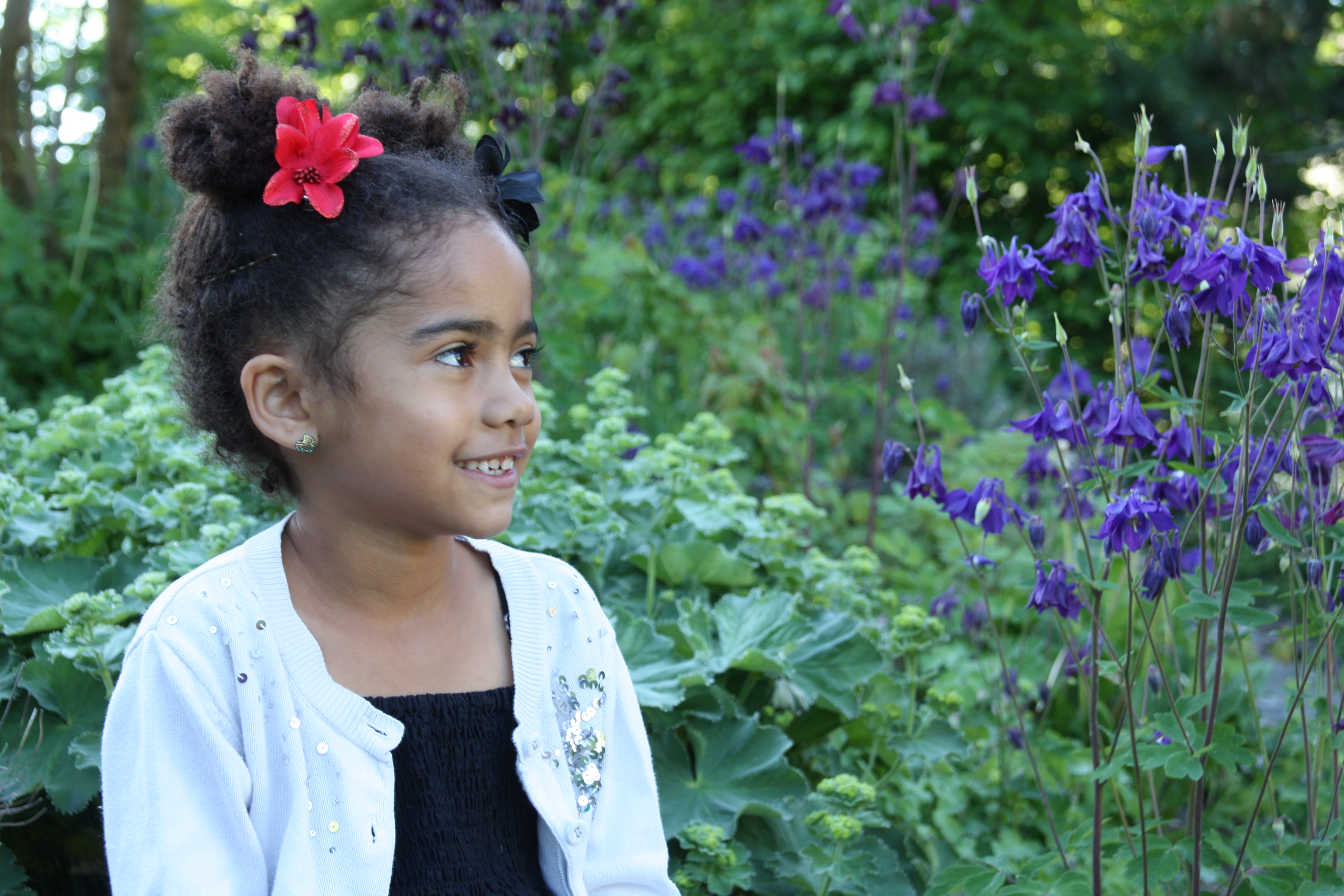 Der Tod ist ein Teil eines Prozesses des Lebens.Er zeigt uns den Übergang in die Geistige Welt.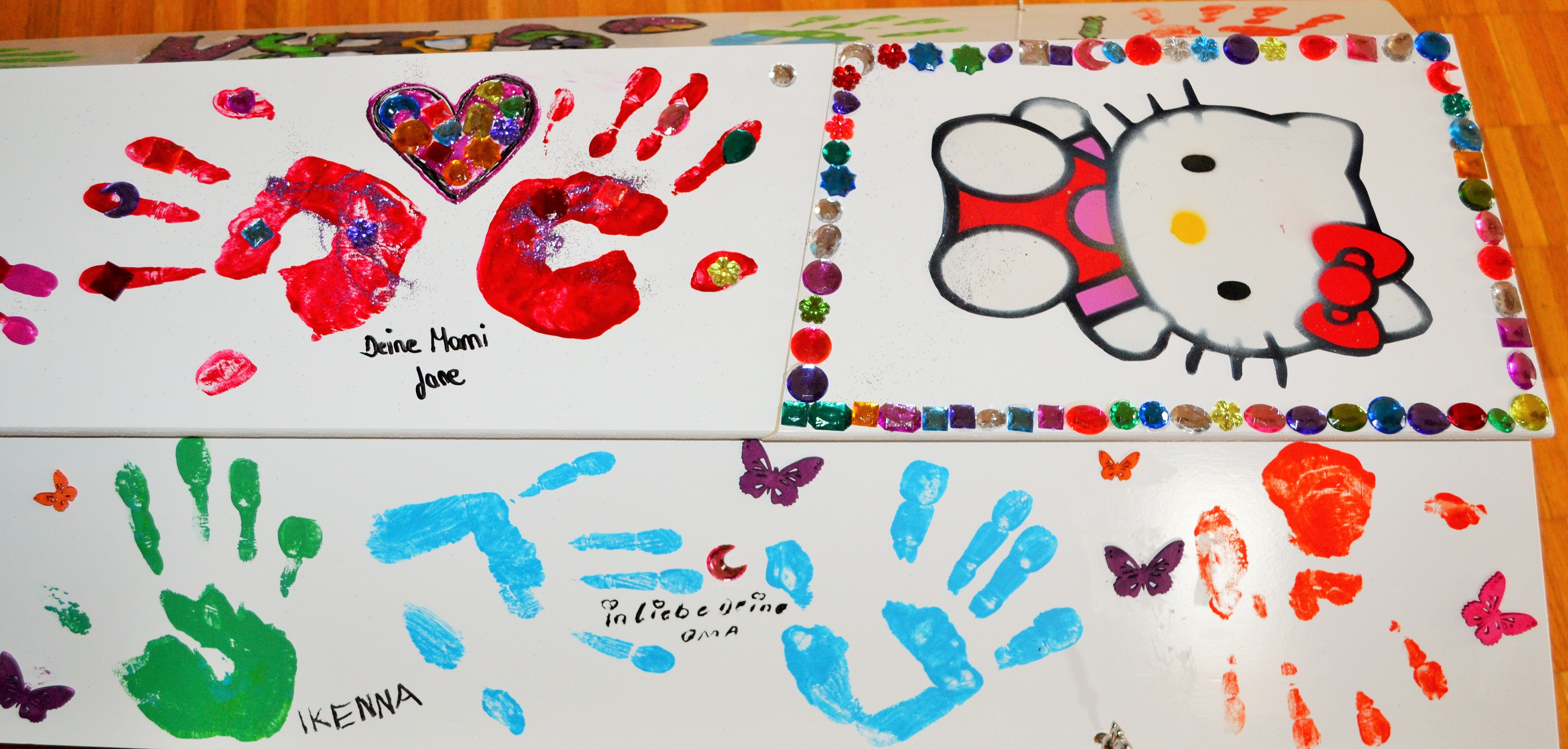 Wir alle sind Besucher zur dieser Zeit, an diesem Ort.Wir sind nur auf der Durchreise. Unser Ziel hier ist es, zu beobachten, zu lernen, zu wachsen und zu lieben..... und dann fahren wir zurück nachhause.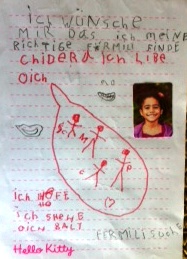 Aug.2013
Ich wünsche mir, das ich meine richtige Familie finde!
Chidera

Buddha beantwortete  den Unterschied zwischen mögen und lieben auf  wundervolle Weise: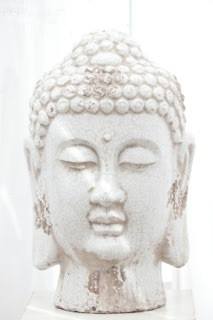 Wenn du eine Blume magst, pflückst du sie.Wenn du eine Blume liebst, gibst du ihr täglich Wasser.Wer das versteht, der versteht das Leben!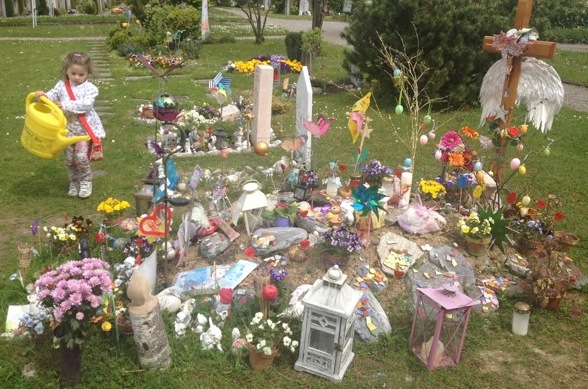 Unsere wunderschöne Chi Chi Decke!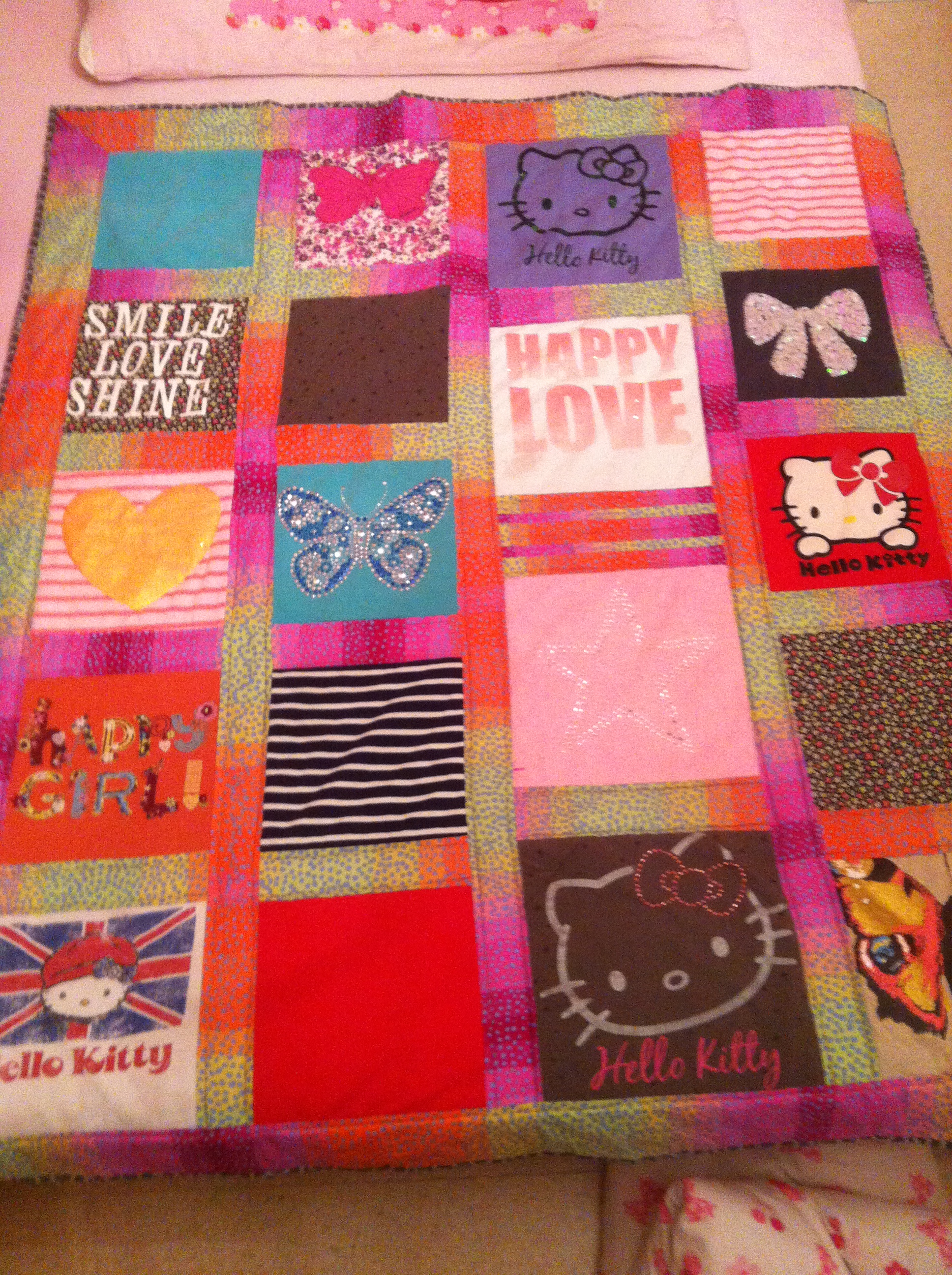 Aus Chidera`s  lieblings Pullover und T-shirt`s haben wir eine wunderschöne Kuschel Patchwork Decke machen lassen.Ein einzigartiges Erinnerungsstück an unsere Chi Chi.
Nur weil man nicht mehr darüber spricht.....
heisst das nicht gleich, dass man darüber hinweg ist. 

I wish R.I.P meant, Return if Possible!I miss you!!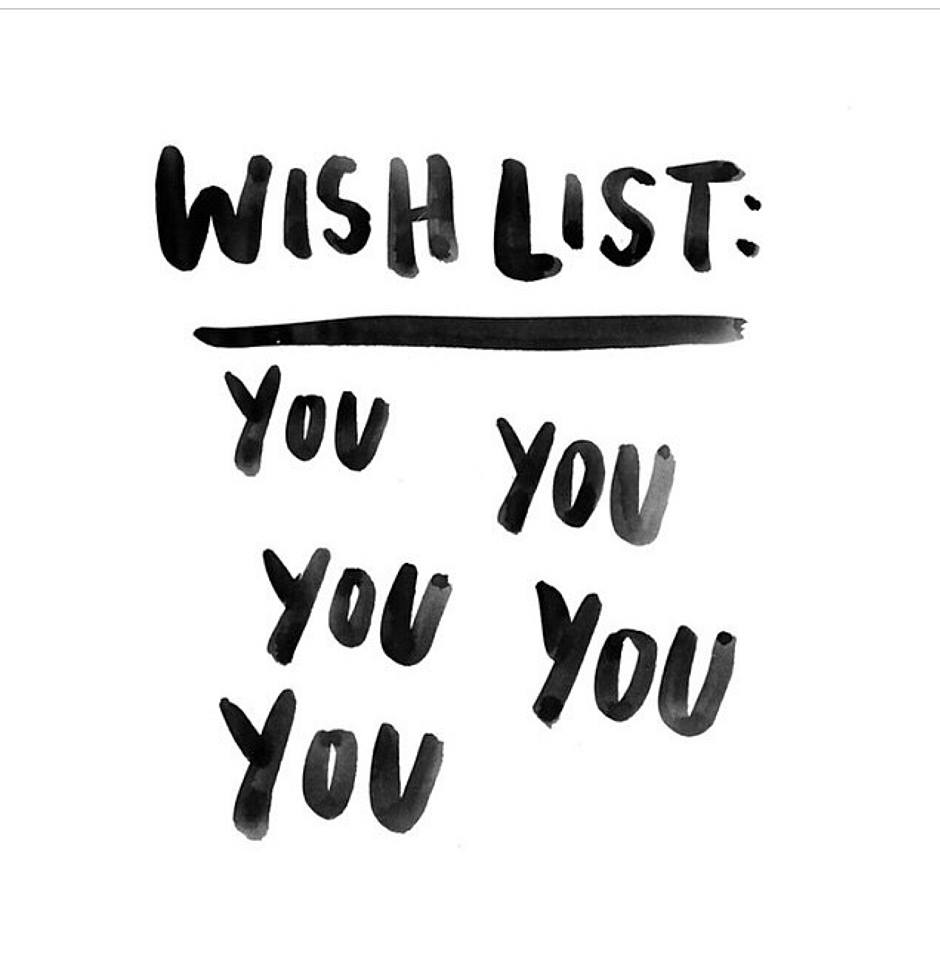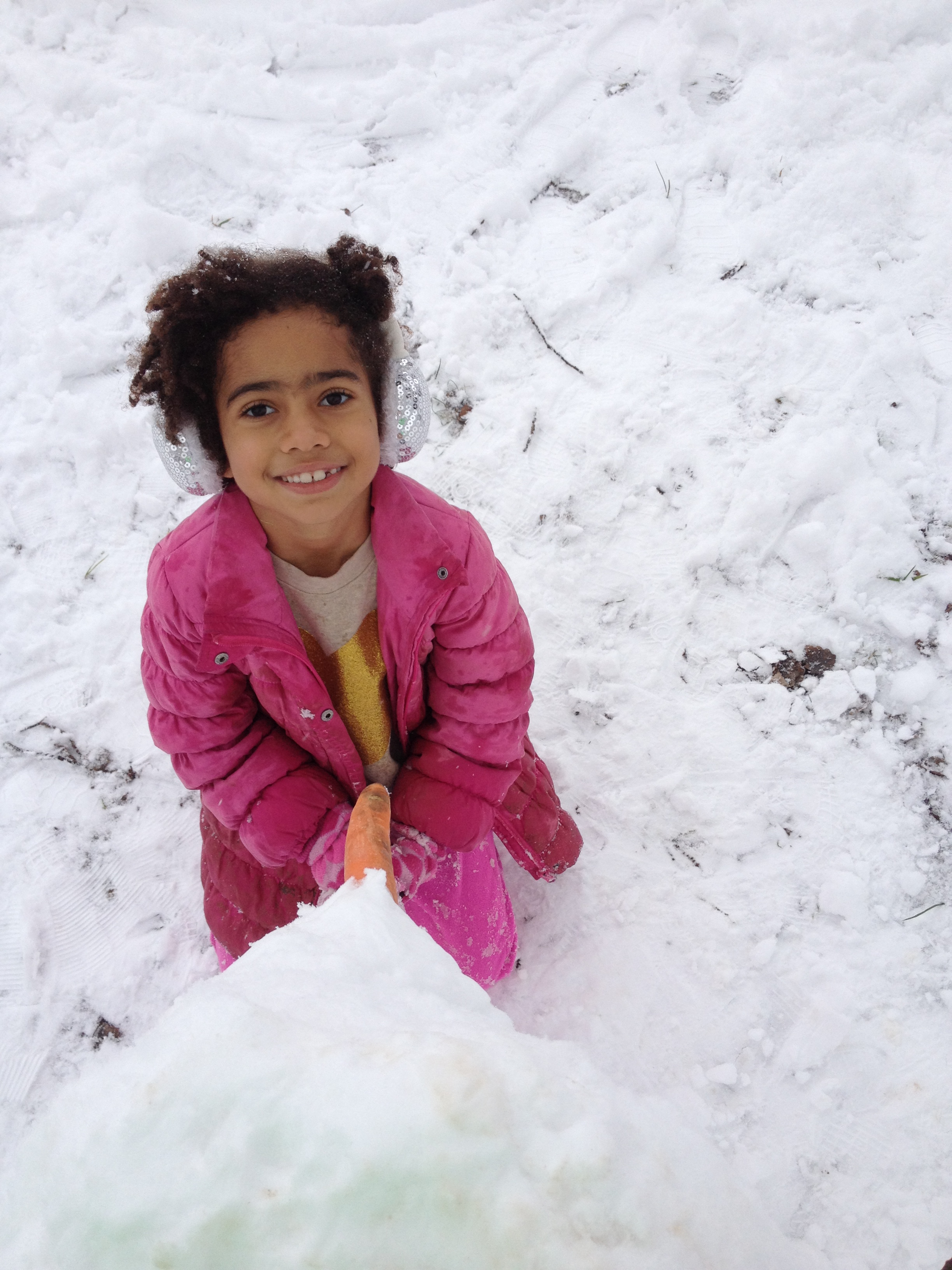 Winter 2012                                          Winter 2014 
Ich sagte, ich habe Angst zufallen und sie flüsterte ich habe Flügel.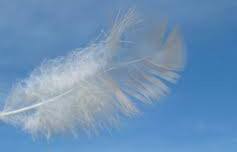 Wenn Du eine weisse Feder findest, lächelt Dir ein Engel zu.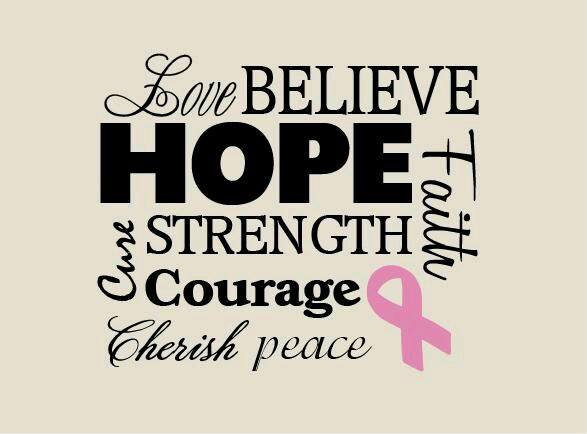 Wenn man einen geliebten Menschen verliert,gewinnt man einen Schutzengel dazu.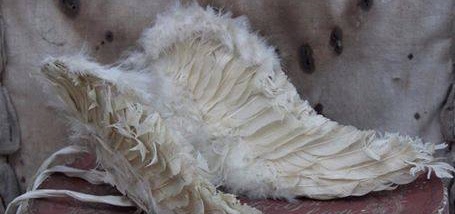 Because someone we love is in Heaven.....
there`s a little bit of Heaven in our Home!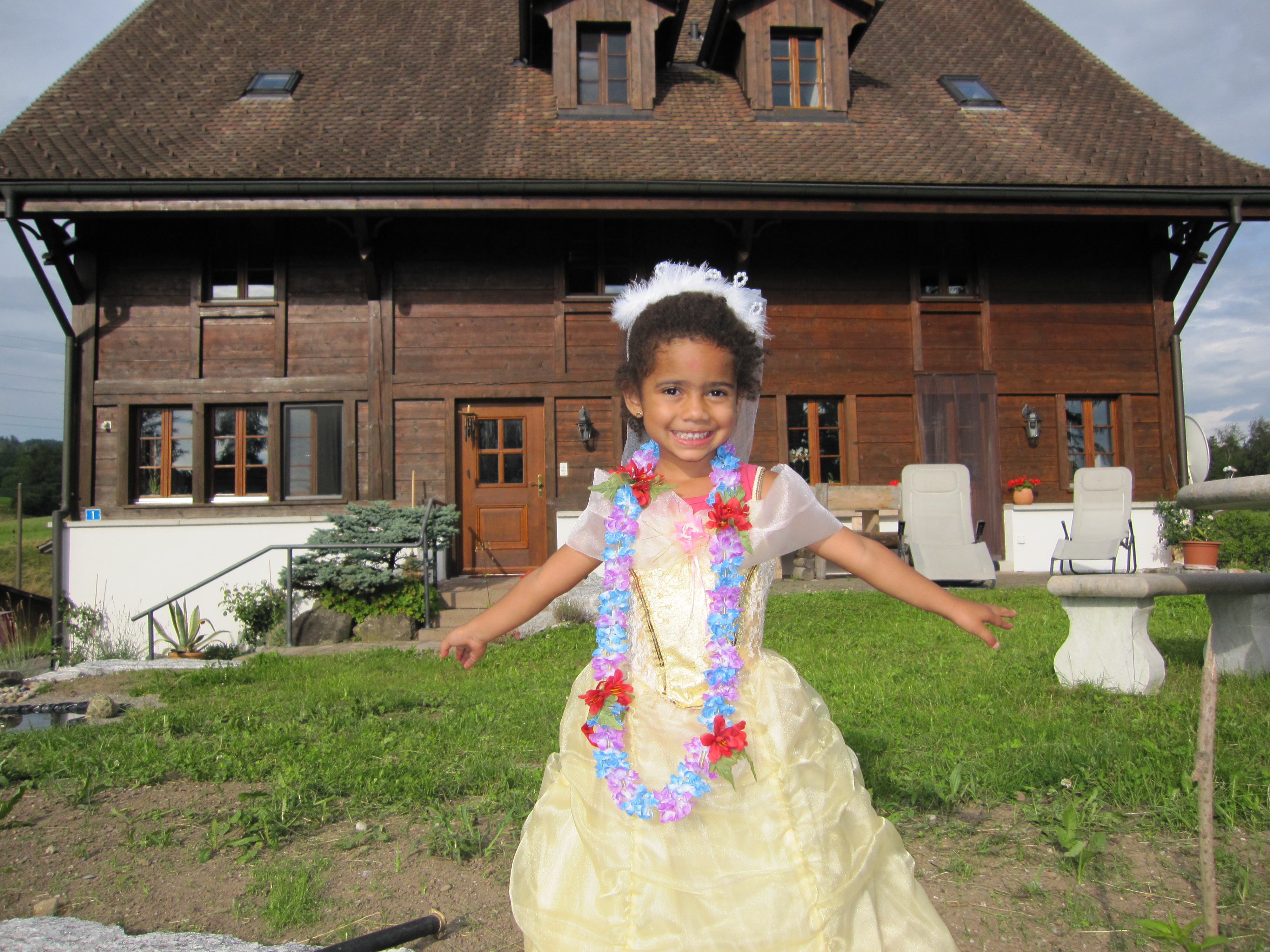 Es gibt Menschen die berühren dein Herz, ohne ein Wort mit dir gesprochen zu haben.
Ich nenne sie Engel! 
Momente die mein Herz berühren, machen mich reicher, als alles was ich je besitzen kann.

Die Sonne ging unter bevor es Abend wurde.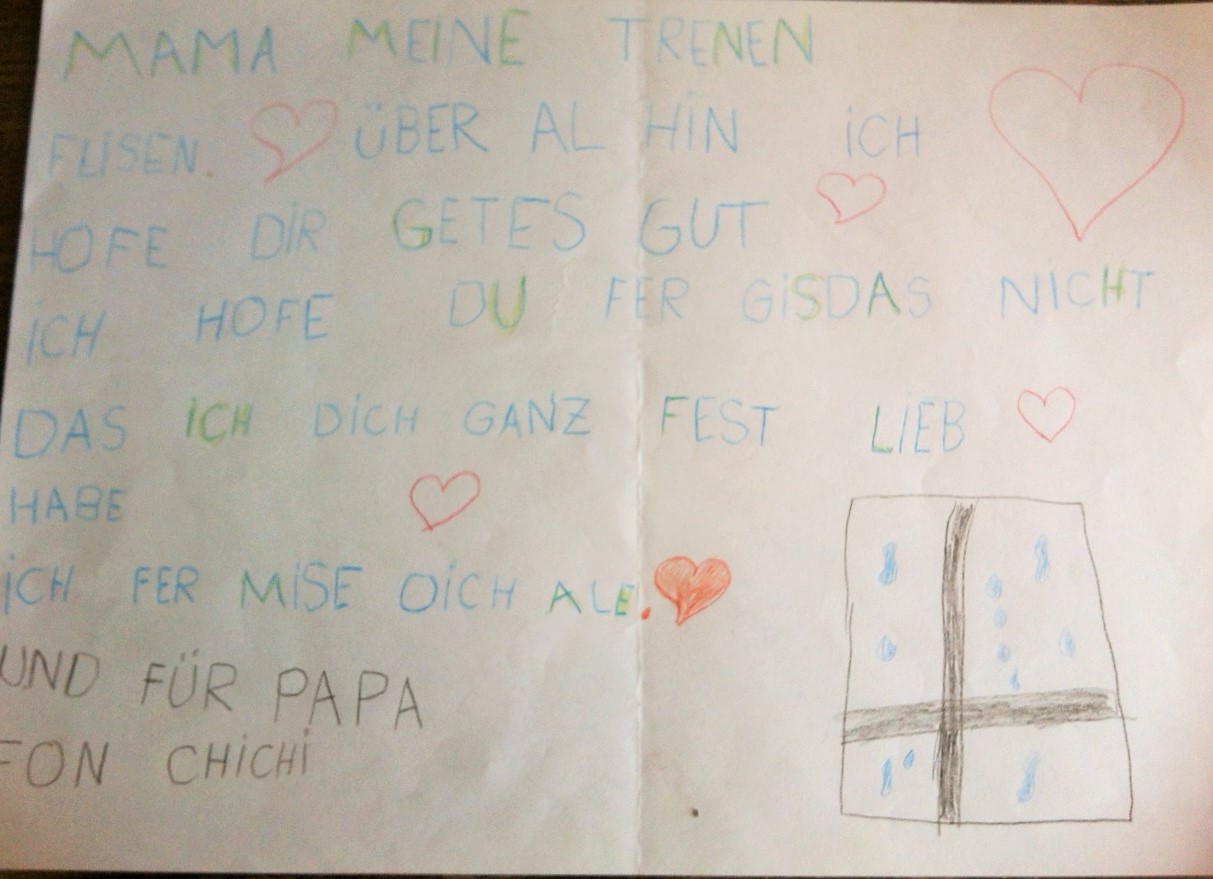 Alles, was Dein Herz  berühren kann, heilt deine Seele.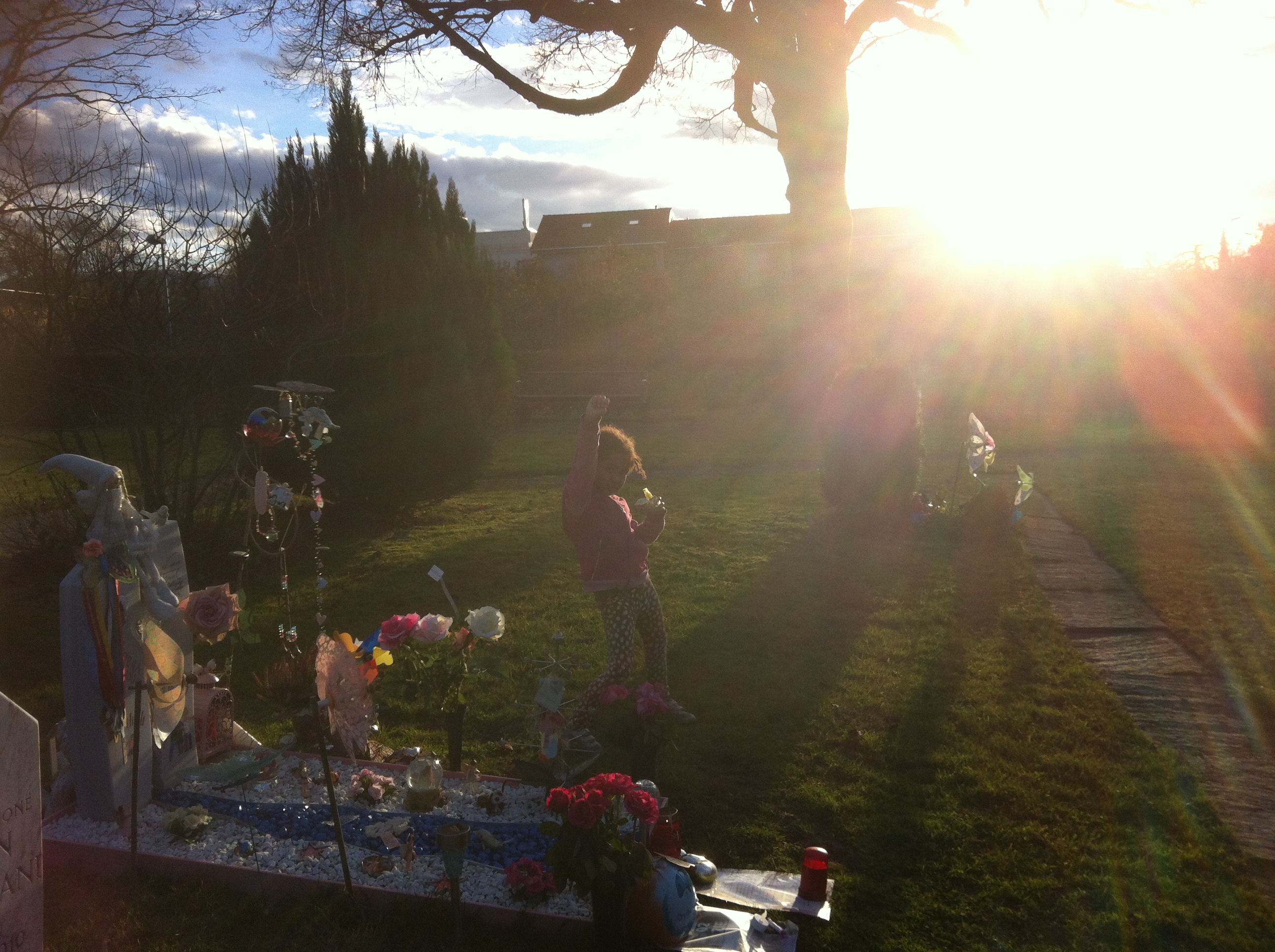 I wish God didn`t need you in heaven, because I need you here!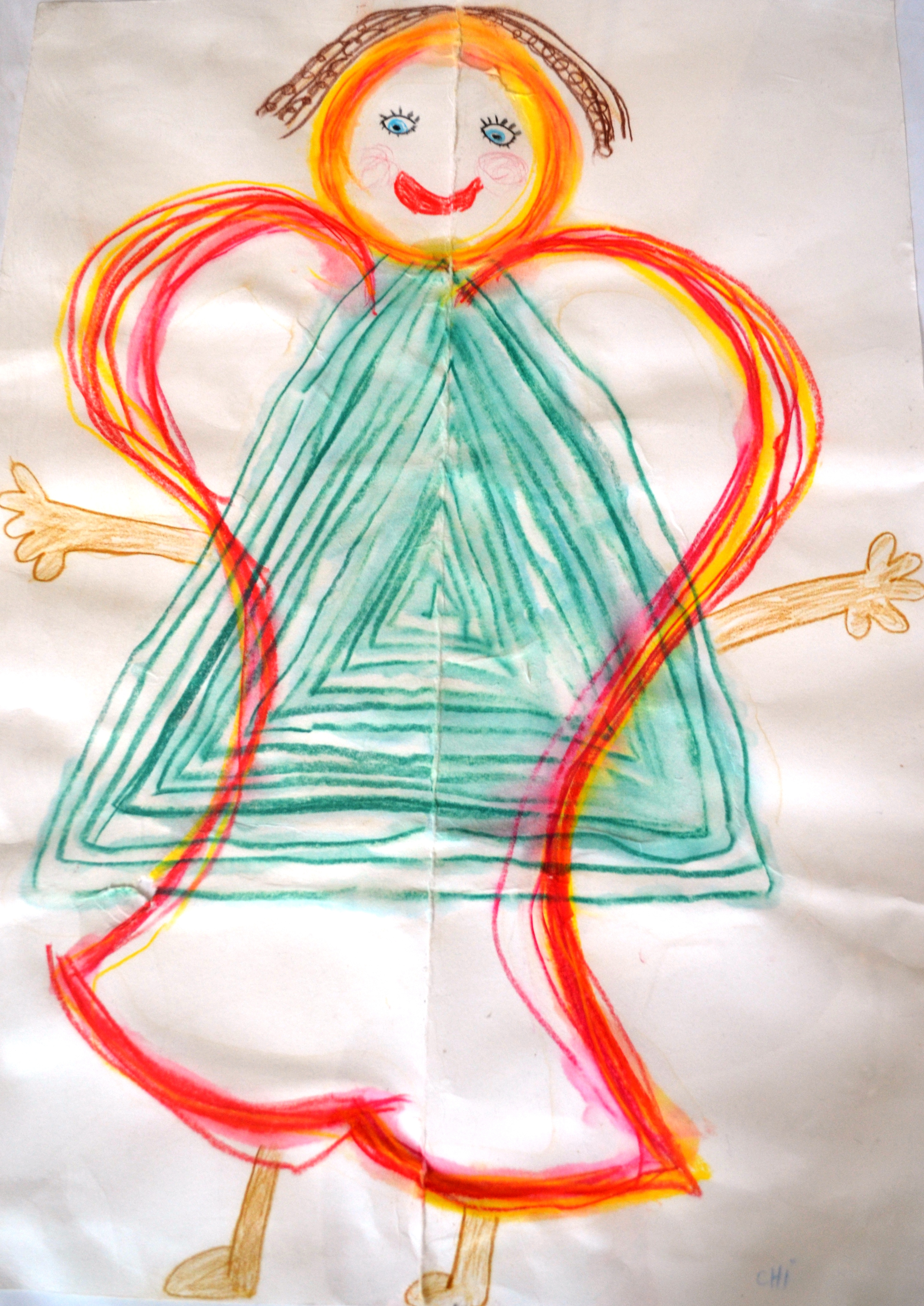 You will Forever be my Always

Chidera`s 10 Geburtstag
12.Mai 2015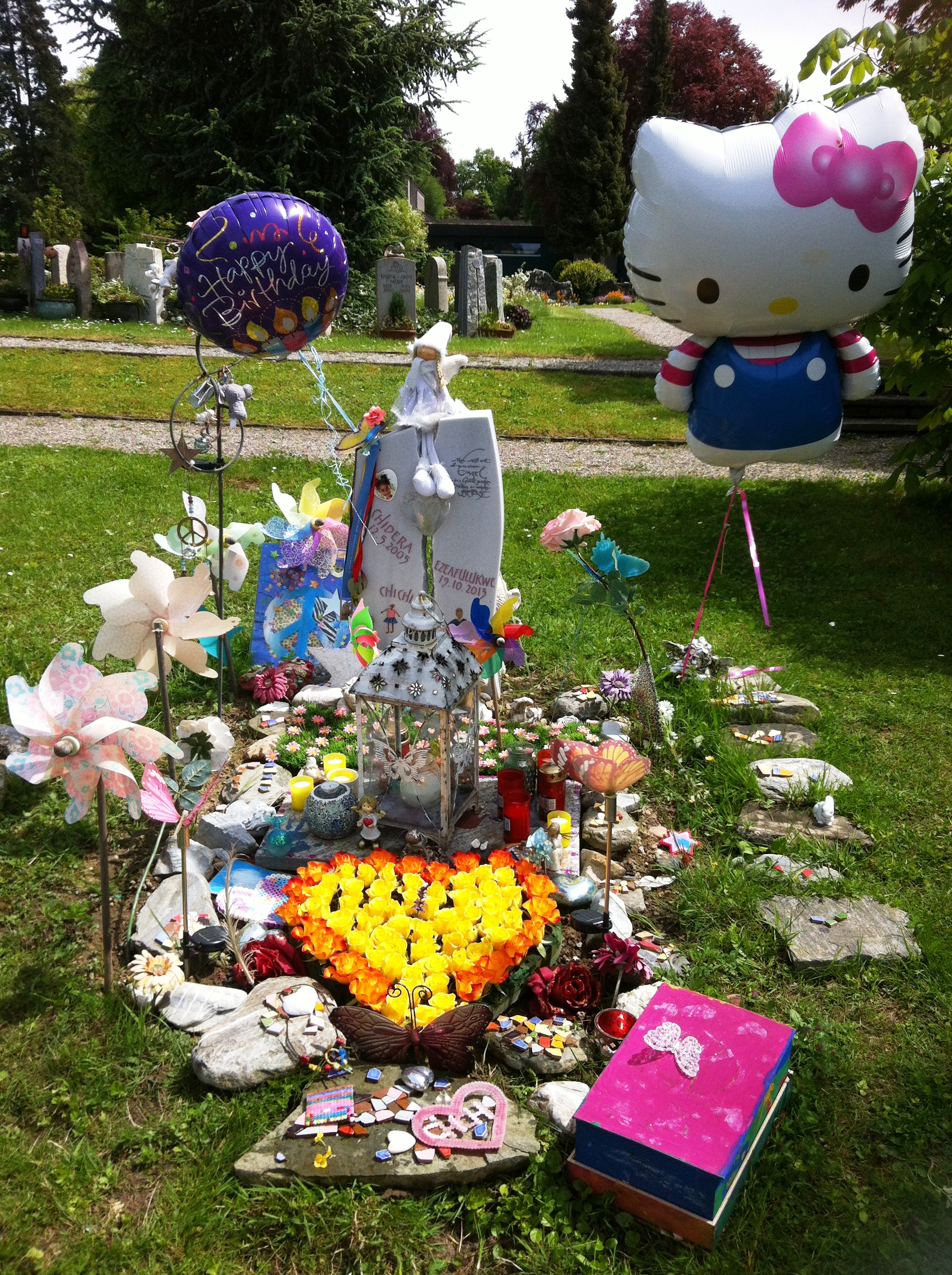 Ich möchte nicht,dass ihr traurig seid und immer weint, wenn ich nicht mehr bei Euch bin, versprich mir das!
Chidera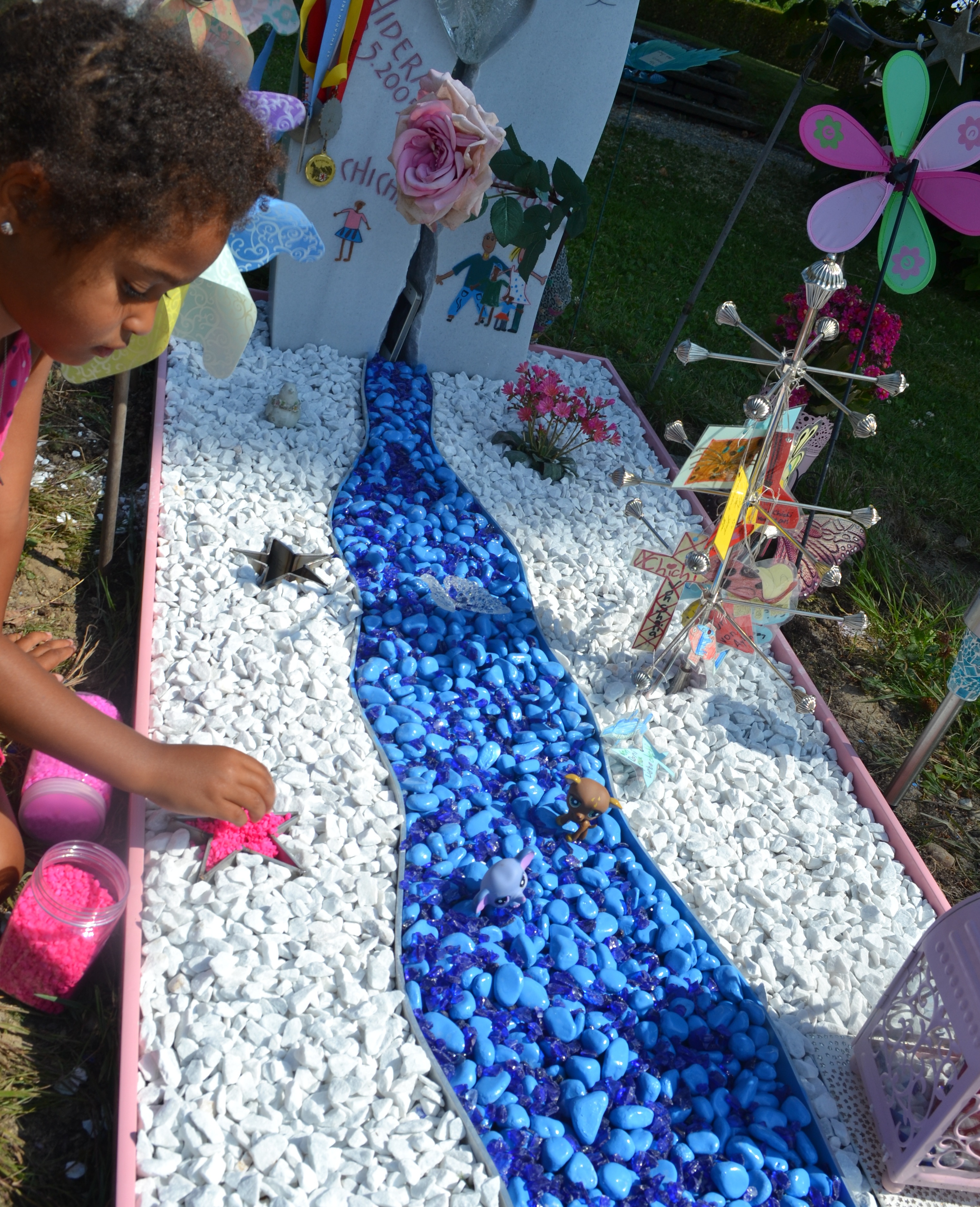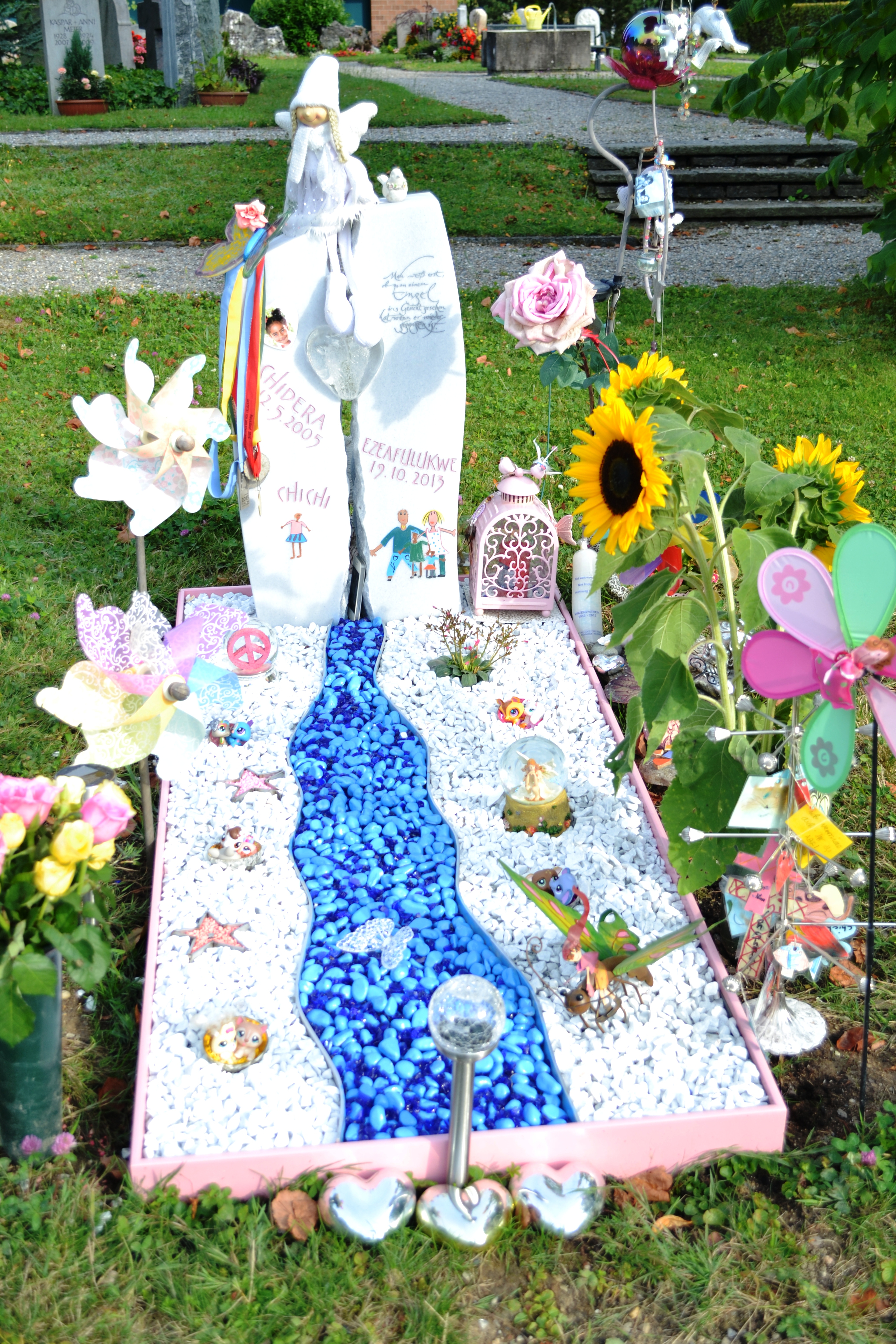 Aug. 2015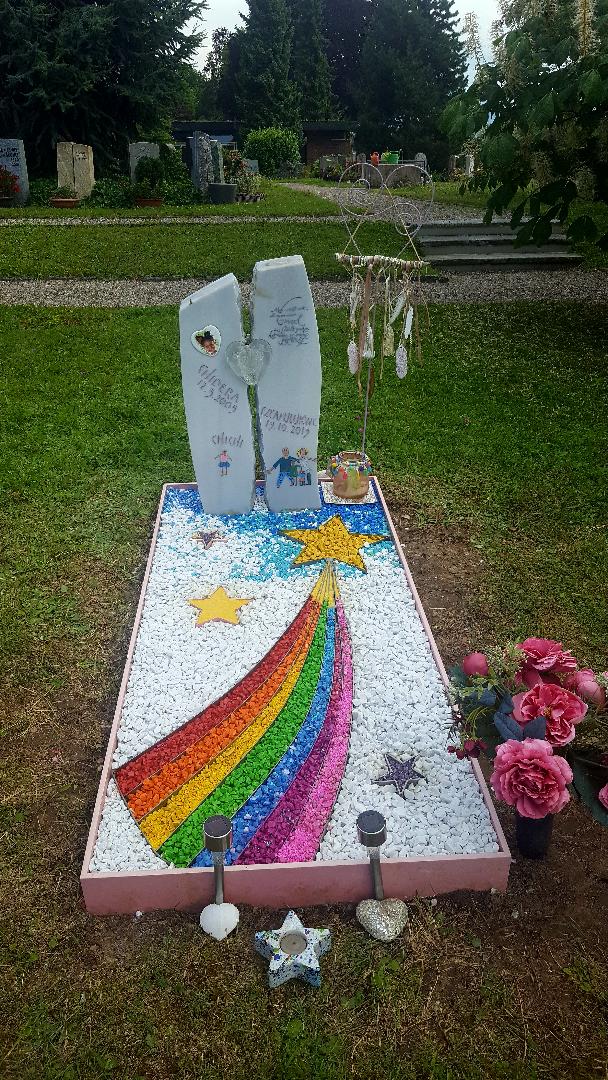 Juli 2019
Viele Mütter sagen, das es keinen grösseren Schmerz gibt als ein Kind zu gebären.Ich sage, doch diesen Schmerz gibt es und zwar wenn dieses zu einem Engel wird!

Wenn Dir jemand erzählt, dass die Seele mit dem Körper zusammen vergeht und dass das, was einmal tot ist, niemals wiederkommt, so sage ihm:
Die Blume geht zugrunde, aber der Samen bleibt zurück und liegt vor uns - geheimnisvoll, wie die Ewigkeit des Lebens.
Khalil Gibran

Ich gehe zu denen, die mich liebten, und warte auf die, die mich lieben.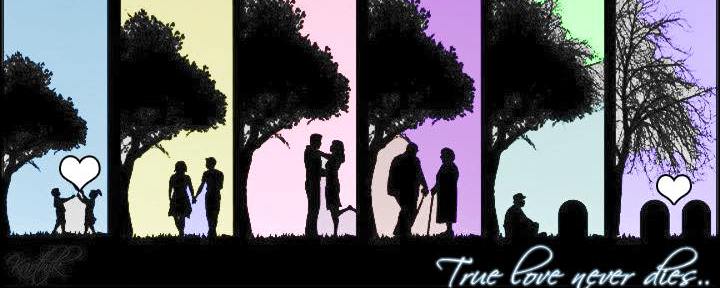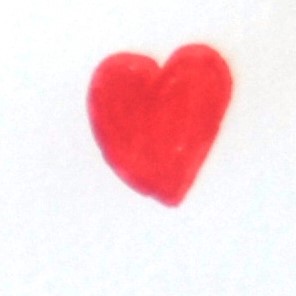 True love never dies!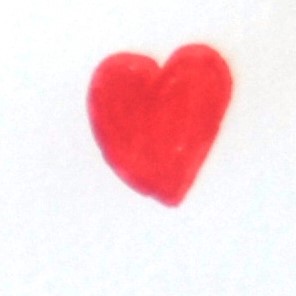 When i get to Heaven.
The first thing i m going to do is
find you.
The second thing, i will do is,
never let you go again.
Der Tod löst emotionale Aufruhr aus, kann aber auch zu spirituellen Erwachen führen.Dabei ist das Wichtigste, das wir erkennen müssen, dass wir nie wirklich allein sind, auch wenn wir es so empfinden.Unsere Verstorbenen sind  für uns da, wollen uns über die schmerzhaftestens Momente hinweghelfen und aus der Dunkelheit heraus ins Licht unserer eigenen Kraft führen.
James Van Praagh

           Halloween 2015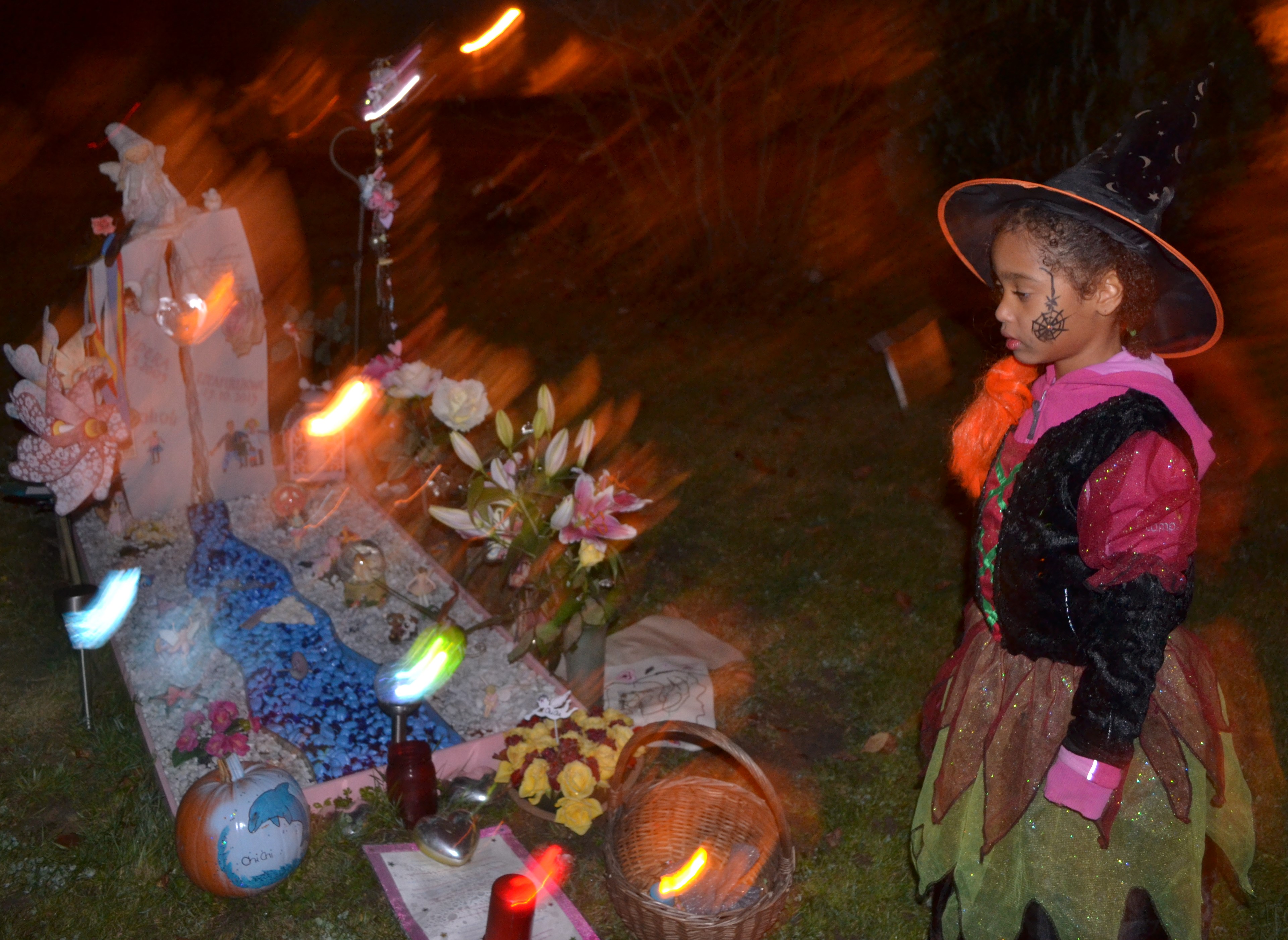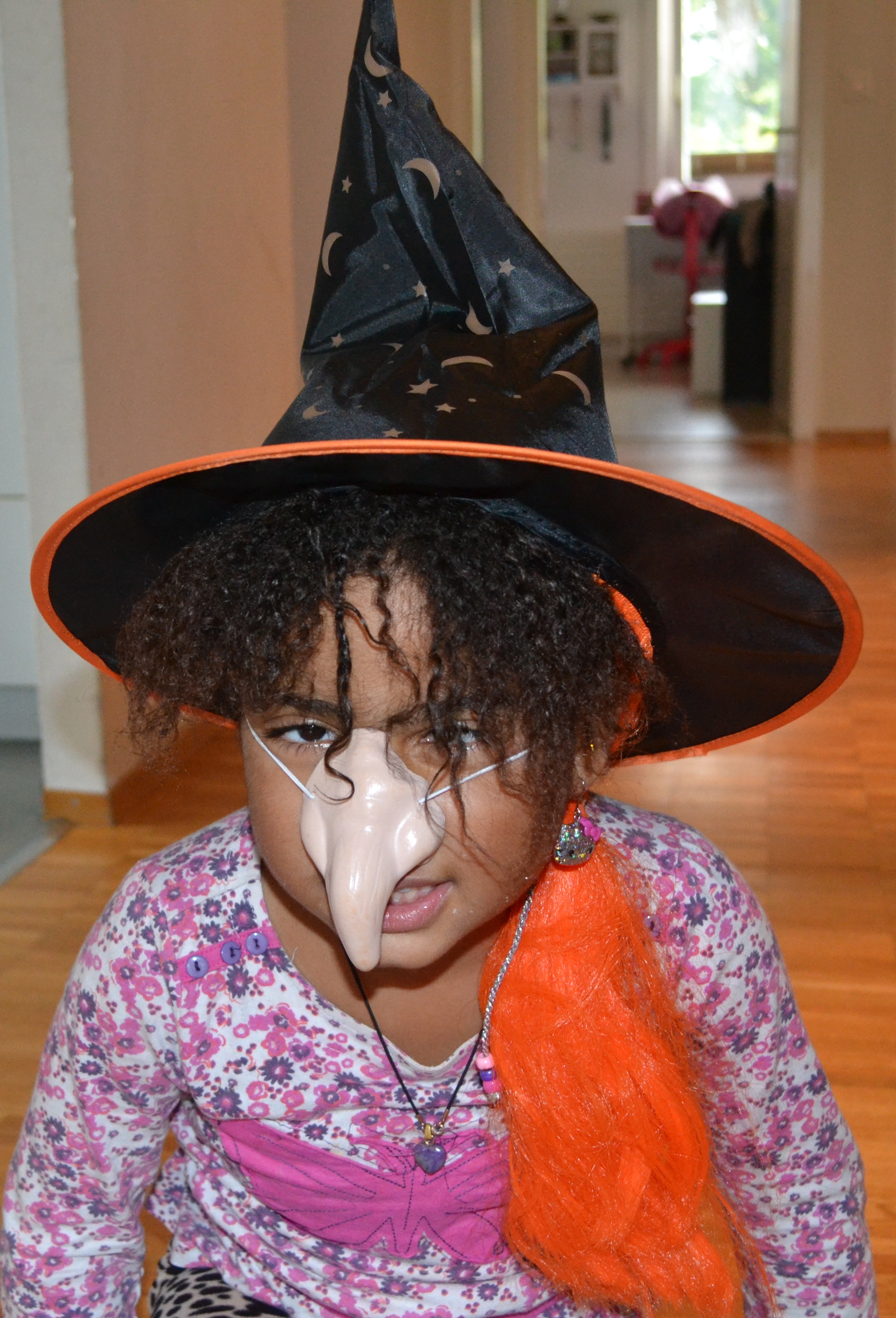 Okt 2013 
Goodbyes hurt most, when the Story was not finished.

Das Leben - eine Leihgabe
Das Sterben - eine Hingabe
Das Leben - ein Verweilen
Das Sterben - ein Verbleiben
Leben heisst -
lieben und leiden
lachen und weinen
Sterben heisst -
Hier und Dort auf ewig miteinander vereinen
Hier - die Erinnerung
Dort - die Erkenntnis
Hier - das Erleben
Dort - das Erwachen
Du und Ich ?
Auf ewig verbunden
(S.Gonzales)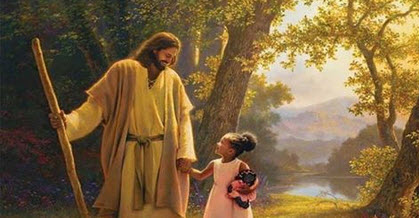 5 Years without you 
19.10.2018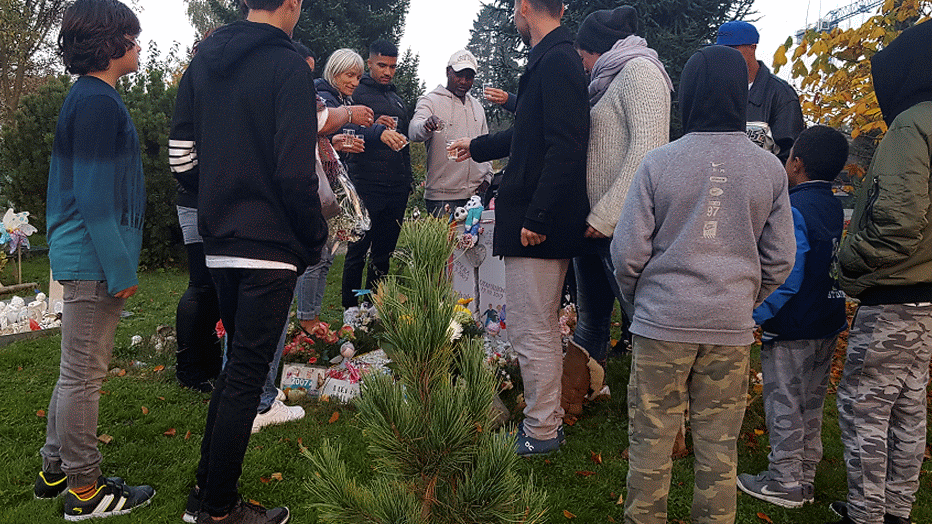 WARUM REIST DU NICHT DURCH MEINE TRÄUME...

... weil ich Dir am Tag nahe bin
und in der Nacht Deinen Schlaf bewache.

ღ Diese Gedanken habe ich heute nochmals für alle hervorgeholt, die traurig sind, weil sie glauben, ihren Lieben nicht in ihren Träumen zu begegnen, auch wenn ich mir sicher bin, dass wir uns in vielen Nächten auf eine besondere Traumreise begeben, uns aber in den Morgenstunden nicht mehr an diese Reise in der Nacht erinnern … Manchmal bleibt jedoch ein Gefühl zurück. Ein leises Erahnen, dass diese Nacht etwas Besonderes für uns vorgehalten haben muss. Manchmal träumen wir vielleicht auch nicht, weil unser erschöpfter Körper neue Kraft für den neuen Tag benötigt. Und selbst dann sind sie da - und bewachen unseren Schlaf …

ღ Petra Franziska Killinger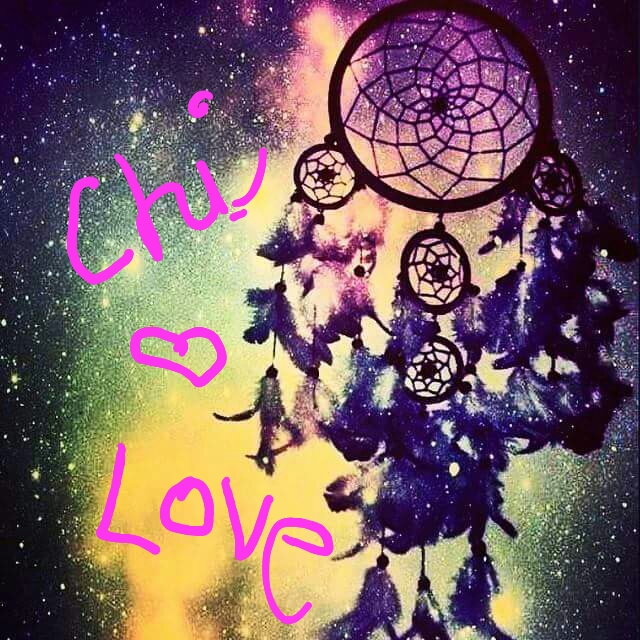 Life is a Circle. The End of one Journey is the beginning of the next.
12.05.2020